Romania on its way to becoming big again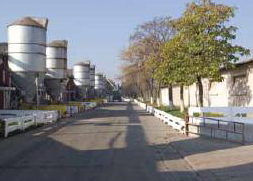 Over twenty years ago, Romania was a proud pig producer having large-scale pig operations throughout the country. Nowadays, the industry has shrunk considerably. The country, however, is on its way to becoming a leading pig nation once more, albeit a road full of challenges.
By Vincent ter Beek
©
Once upon a time, when communism prevailed in many countries in Eastern Europe, Romania was one of the continent's more important pig production countries. Back in those days before 1989, the country produced about
15-18 million pigs per year. A large part of this meat was destined for the Russian market; a barter deal within the Warsaw Pact, says Dan Stanica, who at the time worked for Comtim, one of the largest state-owned pig farms in Romania. "It worked both ways. In return for frozen carcasses we received electricity and gas."
©
Those were the days of communism and only gigantic state owned farms, the largest one exceeding 40 production locations. Then, Romania housed 800,000 production sows, recalls Stanica. When finally the Iron Curtain fell in the late eighties and early nineties, many large pig operations were either privatised or were simply destroyed. As a consequence, pig numbers fell dramatically until about 1996 – and 85% of the country's demand for pork had to be imported. It was the time when foreign investments in the pig industry from Western Europe and elsewhere slowly started up; the German pig equipment supplier Big Dutchman, Stanica's current employer, being amongst the foreign companies to build an infrastructure in the country, with warehouses, service stations and sales representatives. According to the company's figures, Big Dutchman has been involved in about 80% of all pig (and poultry) construction complexes in Romania.
©
Electricity
Stanica, sales manager of pig equipment at the German manufacturer, has seen the country's pig infrastructure develop. Methods of production may not have changed that much, he says – what improved was the mentality and the technology. "At the time of communism, it was sometimes quite hard to manage a pig operation," Stanica recalls, mentioning an example. "There could be long power cuts; this meant that for the period of three to four hours there was no electricity. For pig production this could be disastrous, you could lose some of the production – or perhaps all."
©
Over the years, the Romanian pig industry gradually had to re-invent itself, he notes. The accession to the European Union in January 2007 signified another big step in the development of Romania towards a fully mature market. "This development was most certainly beneficial for Romania," Stanica says. "Entering the EU meant that a door was opened, and thus our minds were opened too. We were introduced to more technology and more breeds."
©
"In addition, there were a number of subsidy programmes Romanians could apply for. I think ever since the admission to the EU, Romania has benefited from about €100 million in subsidies. Whoever would invest now, will be paid back about 50% in subsidies, some part paid by the Romanian government and another by the European Commission. Now that is attractive."
©
His colleague Daniel Bartels, regional sales manager for Big Dutchman, emphasises improvement: "What we can see is that all the greater supermarkets have settled in Romania, and each village is equipped with a supermarket. These need regular supplies of pork, hence investing in pig production has a great attraction in comparison to 10-15 years ago."
©
This development, however, has a somewhat negative side as well, says Lars Ole Madsen, sales manager for Danish premix manufacturer Vitfoss, whose company has been on the Romanian market since 2005 and has now acquired a market share of 15%. "Production in Romania has so far been favoured by higher prices compared to prices in northern Europe, but lately this advantage has weakened. The newly established supermarket chains are so sizeable, that they completely out match the small slaughterhouses, thus controlling the market."Entering into the EU also brought sharper competition amongst producers, adds Arpád Csiza, sales manager in Romania for Hunland Trade, a Dutch-Hungarian swine transport company with a focus on Eastern Europe. His company has been active in Romania for about four years now and transports mainly piglets from the Netherlands, Germany and Denmark to Romania. "The increase of competition from EU partners forced farmers to be more efficient, bad farms disappeared," Csiza explains. "Production of piglets has decreased dramatically, hence the fattening of imported piglets has grown."Foreign breeders for that reason also see opportunities in the Romanian market. As for breeding material, PIC is the strongest player, followed by Hypor and Danbred (see also Table 1). In late 2009, JSR Genetics also signed a contract to have a distributor in Romania.
©
Production
Production-wise, Big Dutchman sales manager Bartels estimates, Romania counts approximately 130,000 sows – this includes commercial farms and home growers. Approximately 50,000 sows are owned by Smithfield, which occupies the place left behind by Comtim, one of the larger state-owned production companies. Smithfield owns most breeding facilities and have contract growers who work according to Smithfield guidelines – a pattern which is copied by other smaller pig production facilities.
©
The Smithfield facilities suffered a blow in August 2007 when on three of its pig farms Classical Swine Fever (CSF) was found, which essentially put a brake on Smithfield's development in Romania as breeding animals had to be culled. In total, about 50,000 pigs had to be sent for slaughter for health reasons. Currently, it is unclear whether or when further expansions will be taking place in 2010.
©
This tendency of hesitation can be seen throughout the Romanian pig industry over the last couple of years. Despite EU efforts towards subsidies, the investments have taken a lower pace. Partly due to the financial crisis, investments have become difficult to accomplish in Romania, as interest rates are rather high when obtained locally, sometimes up to 16%, Stanica indicates. This however, is not the main reason for a current hiccup in investments. The main problem, says his colleague Bartels, is the unclear political situation after a series of elections. "This means that at the moment, the subsidies are hardly being paid. No-one will invest as everyone is waiting for their subsidies."
©
Becoming a member of the European Union also meant that Classical Swine Fever (CSF) outbreaks throughout the country had to be actively combatted. Since the EU will not allow vaccination, stringent stamping out policies had to be adopted. The situation nowadays is said to be reasonably under control. For that reason, the ban of pork and pigmeat to other parts of the EU, which has been put in place since the country joined the EU, will be lifted as from 1stJanuary 2010 for some areas of Romania – although the south-west, with the majority of Smithfield complexes, is not yet included.
©
Self-sufficiency?
In order to export, the first goal to reach is self-sufficiency. More foreign investments are needed to achieve that. Many investors, however, still ask themselves what the veterinary situation is like, and how far the nearest slaughterhouses are located. This last question is not irrelevant in a country that is 800 km east-west and 600 km north-south, and not overcrowded with motorways.
©
Estimations of total pig production amount to 2 million pigs produced on commercial farms and about 2.5 to 3 million in backyards. This translates into about 30-40% of the total demand to pork in Romania being produced domestically, so still 60-70% needs to be imported from abroad. The tide will change again, Bartels thinks. "To be self-sufficient, Romania will need 10 million pigs per year. If the pace of development is at the same pace as in 2004-2007, the development may take another eight-nine years from now."
©
"There is no doubt that over the coming years we will experience an extremely high degree in the development of concentrated production in Romania," says Madsen of Vitfoss Romania, whose company plans to have an own premix facility in Romania operational by 2015. "Backyard production in Romania is still more extensive than industrial production. It will take a long time until the agricultural production is able to handle the demand in the domestic market; as a consequence, there will still exist large imports from EU countries in the years to come."
©
Csiza is slightly less optimistic as he does not see self-sufficiency happening over the next five years for several reasons. "A lack of infrastructure for fast development (slaughterhouses/ veterinarians), no co-operation amongst farmers, lack of tradition and knowledge in breeding, and last but not least – a lot of bureaucracy around the set up of farms." PP
©
©
©
Source: Pig Progress magazine 25.10