RESULTS: Pressure on Vion Food's 2011 profits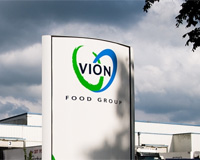 Pork processor and food company Vion Food Group, headquartered in the Netherlands, achieved a 7% increase in total turnover – €9.5 billion in 2011, but there was heavy pressure on its results. The operating result dropped by 53% to €90 million. The result after tax was €14 million.
CEO and chairman of the board, Uwe Tillmann, said: "In 2011, Vion paid high purchase prices for pigs and cattle. Unfortunately, the prevailing economic conditions prevented us from consistently transferring these increases to Vion Food's sales markets. As a result, our financial results in 2011 were disappointing."
Vion Ingredients performed as expected in a challenging market, albeit below the level of 2010, as Vion's annual report, published today, shows. The company's commitment to innovation remains unchanged as added value concepts were developed and launched, as the business continued to invest in the market. Achieving sustainable partnerships with customers continues to be key in VION's long-term strategic vision of 'Balancing the Future'.
Activities in 2011
Vion Food Group responded well to the growing market demand for meat from the BRIC countries. The home markets, i.e. the Netherlands, Germany and the United Kingdom, were very challenging for Vion Food, and there was heavy pressure on results in these markets. The stagnating economy and restricted consumer expenditure clearly impacted on performance. The pork market was again highly competitive; the rise in livestock prices resulting from increased input costs, were not reflected in sales prices, due in part to an imbalance between supply and demand. The beef activities also felt the pressure. While investment in the development of innovative products will continue, improvements in operational cost efficiency will remain a key focus in order to achieve sound returns.
Vion Ingredients strengthened its position in the global gelatine market with the acquisition of Eastman Gelatine, and by taking over the remaining shares in Rousselot Gelatinas do Brasil. Performance was as expected in the highly competitive market for animal by-products, although the result was not as good as in 2010. Ecoson further developed its position as a producer and supplier of sustainable energy from second generation biofuels. Banner, the industry leader in gelatine-based softgels for pharmaceutical usage, showed excellent results.
Added value
Vion successfully developed and introduced products with higher added value in 2011. In partnership with suppliers and customers, the company launched food and ingredients products that respond to key drivers of quality, health, sustainability and animal welfare. In this respect, the company works with several different market concepts for pork, beef, chicken and convenience products such as hamburger concepts and Hackplus, the hybrid meat product.