Responses to Irish pork fears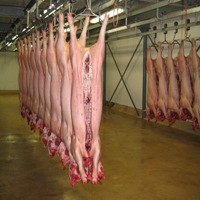 The complete withdrawal of all Irish pork products must be seen as an emergency precautionary measure to reassure the public. This action was taken to ensure consumer confidence in the safety of Irish-produced products, according to IFA President Padraig Walshe.
Walshe said over 90% of Irish production was completely free of any connection to the single source of the contaminated feed. Over the week-end the IFA has co-operated fully with the Department of Agriculture, FSAI and public health agencies to isolate the problem.
Walshe said he was greatly heartened and highly appreciative of the many calls of support he had received from the public and consumers.
Christmas supply
The IFA President said "there are over 400 farms ready to supply prime produce as soon as the logistics of the recall was completed." He said he hoped the industry would be fully operational by Tuesday under the supervision of the Department of Agriculture, with all the necessary testing and controls in place.
Walshe said there is no reason why the Irish industry cannot supply the traditional Christmas ham requirements of consumers. "Once Irish consumers are sure of the safety and high quality of the product, they will support a traditional sector that has always played an important role in Irish farming."
Economic effect
Bloomberg is reporting that Irish pork producers are facing a 100 million-euro ($128 million) bill to recall all pork products made from pigs slaughtered in the country following the dioxin scare.
Around 10 percent of Ireland's estimated 1.47 million pigs may have been exposed to feed containing dioxins, associated with cancer. Ireland exports about 1 million euros of pig meat a day and authorities in the UK are advising consumers not to eat any pork from Ireland. Meanwhile other countries are being quick to reassure consumers that they do not receive imports from Ireland.
Meanwhile the BBC is reporting that almost 1,400 pork processing workers in the Republic of Ireland have been laid off following the contamination scare.