Quality Equipment publishes new housing and equipment brochures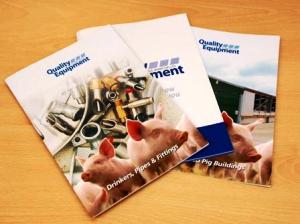 Equipment and housing specialist, Quality Equipment, has produced three new brochures for pig producers.
The first, in 48 pages outlines the choices of equipment and services offered by the company, including planning, design and construction of new buildings, refurbishment and conversion of existing houses, and the full range essential equipment from feed barrows to farrowing crates.
With more contracts specifying straw-based systems, the second contains details of the design options for piggeries using straw bedding, together with equipment options.
Third brochure features Quality Equipment's extensive range of drinkers, fittings, pipework and other essential equipment needed to keep pigs supplied with a regular flow of clean drinking water.

For further information contact:
Graham Baker
G E Baker (UK) Ltd
01359 240529
e-mail: graham@quality-equipment.co.uk

Or go to the website: Quality Equipment