Prof Hans Stein wins DSM Nutritional Sciences Award 2015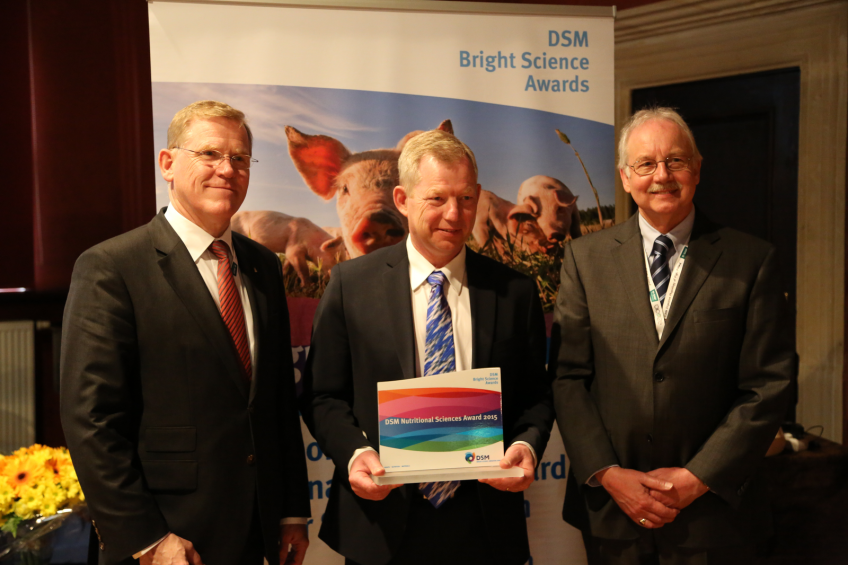 Prof Dr Hans H. Stein, from the University of Illinois, USA, has won this year's edition of the DSM Nutritional Sciences Award.
Stein received the award in recognition of his outstanding research in swine nutrition, specifically helping to optimise the digestibility of nutrients contributing to sustainable food production.
In a press release sent out by animal health and nutrition company DSM, the jury stated that, "Prof Stein has a broad understanding of animal nutrition, the pig industry, and the challenges of producing food for the growing world population. In particular, his research towards accurately determining amino acid requirements and optimising calcium/phosphorus supply for growing pigs helps reduce the excretion of undigested feed components (which are potentially harmful to the environment), and thus greatly contributes to the improvement of sustainable swine farming."
A nutritional scientist highly respected by his peers and by his students
Stein was described as a 'an inspiring teacher', "who has trained a great number of next generation scientists – many of whom have already become leaders in the field in their own right – and he enjoys a high reputation and respect among his peers across the globe."
Recently, Stein was invited to join the prestigious committee in charge of writing the 11th Edition of the National Research Council's publication on Nutrient Requirements of Swine. He has received many awards to date, from both scientific and industry groups. In 2010 he was the winner of the American Feed Industry Association Award in Non-Ruminant Nutrition Research from the American Society of Animal Sciences.
Bright Science Awards Program
The DSM Nutritional Sciences Award is part of DSM's Bright Science Awards Program. The award is granted in recognition of outstanding contributions to innovative research in the field of human and animal nutrition by established scientists anywhere in the world.
In the field of animal nutrition, the award is granted to scientific work that has significantly contributed to improving animal nutrition and health through innovative concepts and more sustainable animal farming. The theme for the 2015 award was 'Optimum Swine Nutrition for Sustainable Food Production'.
An international judging committee, chaired by Dr Georg Kau, vice president research & development at DSM Nutritional Products, selected Stein from the candidates proposed via a public call for nominations. Stein received the award – which carries a cash prize of €50,000 – at the 13th International Symposium on Digestive Physiology of Pigs, Kliczków, Poland, on 19 May.