Premier pig events merge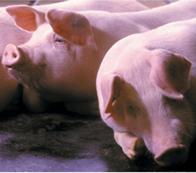 The largest single pig industry showcase and exchange of research and innovative ideas will take place in the southern hemisphere, due to two major Australian events that have merged.
The two big events Pan Pacific Pork Expo (PPPE) and Uptake will be held jointly as PPPE 2008 "The Leading Edge."
The events are known to be successful in communicating the latest in technology and information to Australia's pig industry. Dr Robert van Barneveld, PPPE committee chairman, said the decision to combine the two events made common sense as having one premier event will not only attract domestic but international interest, adding that it would make it an economically viable proposition for all participants, especially considering the financial burden the drought has had on the industry.
Dr van Barneveld said, "PPPE began in 1998 and is the only pork industry trade show of its kind to fully promote the Australian pork industry and its products to the world and Uptake on the other hand is a forum organised by Australian Pork Limited (APL) to showcase new industry technology and innovations and present them to pork producers, together, the two events form a powerful combination."
"The theme chosen for 2008, 'The Leading Edge' – is reflective of the exciting work being carried out in our industry. PPPE 2006 attracted 600 industry representatives and participants," Barneveld said, "with the addition of Uptake for the 2008 event; the organising committee is expecting crowds to grow substantially."
PPPE 2008 "The Leading Edge" (incorporating Uptake) will be held at the Gold Coast Convention Centre, Queensland on 18-20 June 2008.
Related links: