PORKEXPO 2012: Brazil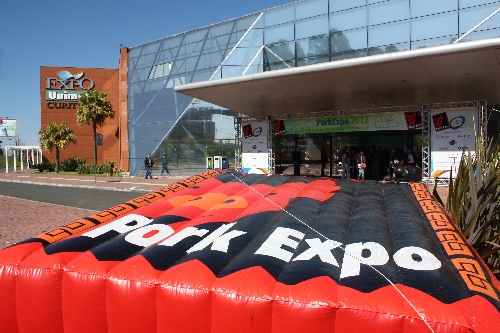 Brazil's three southern states Santa Caterina, Paraná and Rio Grande do Sul together account for roughly 70% of the nation's swine production. No wonder that it is Paraná where Brazil's major swine event is found. From 26 through 28 September, the PorkExpo is held in Curitiba.
Read more on this visit – as well as other updates on the Brazilian swine industry – in the upcoming issues of Pig Progress.
Related website:
• PorkExpo