Pork to help keep down China's inflation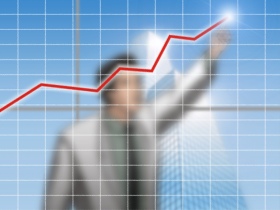 Pork, a past source of inflation in China, is likely to lower price pressures in coming months and give the government opportunity to keep monetary policy loose until the economy recovers.
A record bank lending in the first half has fuelled concerns that Chinese consumer price inflation, in negative territory since the New Year, could not only accelerate, but accelerate quickly.
©
While monetary conditions are unquestionably crucial in determining the course of inflation,© China's single most important price is that of pork.
©
Pork is the key component of food products which makes up a third of the Chinese consumer price index. A large culling of pigs due to disease in 2007 sent pork prices soaring and sparked the country's worst inflation in more than a decade.
©
According to Reuters, at first glance, pig market trends are unsettling.
©
Retail pork prices have risen for 11 weeks straight and increased more than 10 per cent, which would seem to lead the way for an aggressive rebound of inflation in China.
©
However, industry analysts and farmers said price rises would slow because of a government pork stockpiling program and a general reluctance to slaughter hogs will leave China with a bigger pig population than supported by demand.
©
According to the National Development and Reform Commission (NDRC), a central planning agency in China, the country needs about 410 million live hogs, including 41 million sows, for the market to be in equilibrium. Official data showed that China had 447.2 million live hogs and 48.3 million sows at the end of June.