Pork Producers shocked over PC findings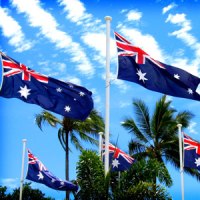 Australian pork producers are in shocked after the Productivity Commission (PC) released their findings into the Safeguards Inquiry into the Import of Pigmeat.
The Inquiry centred around whether temporary "safeguard"tariff restraints should be imposed on imports of pork before the 2007 Federal election. The PC did not find increased pork imports to be a serious threat to the domestic pork industry.
Baffled
In a press release, Australian Pork Limited's (APL) CEO, Andrew Spencer, expressed disappointment at the findings. "APL, along with hundreds of Australian pork producers, are baffled that the PC has chosen not to see the link between the record levels of pig meat imports and the worst producer profitability crisis in living memory," Spencer said.
He commented further that imports had increased by 40% in 2007 and these new findings will result in more exits by producers. "Nearly 70% of the bacon and ham in the supermarkets originates from overseas" in countries where producers can benefit from agricultural subsidies. Whilst the domestic pork industry is being destroyed by increases in production costs.
"Delay in any action by Government is not an option given the threat to the critical mass of the industry, mass producer exits and widespread culling of the breeding herd.", he concluded.
Related website:
• APL
For the latest pig news, subscribe here