Pork producers protest higher ethanol blends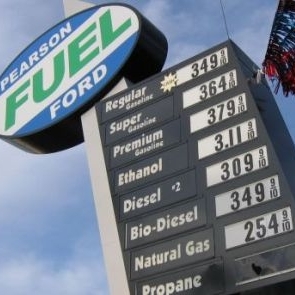 The US' National Pork Producers Council (NPPC) and several other food and agribusiness groups are opposing a drive by the ethanol industry to raise the percentage of ethanol that can legally be added to motor gasoline, a limit now set at 10%.
The groups sent a joint letter to new Environmental Protection Agency (EPA) administrator Lisa Jackson urging her not to pursue the higher blends. In the letter, the groups claim that the sharp increase in ethanol production since 2000 has contributed to volatile commodity prices and food price inflation.
In addition, the groups argue that blends higher than E-10 should not be permitted until the EPA completes a lifecycle assessment of the effects of biofuels on climate change. They also call for further study on the effects of intermediate blends on engines.
Careful analysis
"Our organisations strongly oppose proposals to increase the level at which ethanol can be blended into motor gasoline, and we urge you to subject these proposals to the most careful analysis," the associations said in the letter.
EPA is currently reviewing its 10% blend limit for gasoline used in conventional vehicles. It is considering whether to increase the limit to as much as 15% or 20%. Ethanol and corn interests argue that unless the blend percentage is increased, ethanol supply will outrun demand in the coming months.
Other livestock groups included the National Chicken Council and the National Turkey Federation; in addition, the letter was signed by the American Bakers Association, American Beverage Association, American Frozen Food Institute, Grocery Manufacturers Organization, National Restaurant Association and the Snack Food Association.
Related websites:
National Chicken Council
National Pork Producers Council
Environmental Protection Agency
©