Pork producer Cranswick faces stagnant sales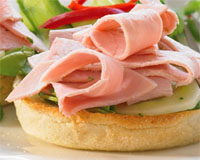 Cranswick plc is a large British producer of foods and pet products. The pork and bacon producer has stated that sales increases have become stagnant this year.
The firm believed that this year would see increased demand for pork products, however, it said that the underlying sales were flat in the first three months of 2011 when compared to the same period in 2010.
Mark Bottomley, the company's financial director believes that further price hikes will occur as higher feed costs are foreseen to increase pig prices by about 5% and 10% by the end of 2011, which could squeeze the company's margins.
"We see some inflation coming through, which will be tough to pass on to consumers in the current environment.
"It's tough out there at the moment for consumers – retailers are saying the same thing," Bottomley said.
Cranswick was initially started by farmers in the early 1970s to produce pig feed.
The company now supplies pig products for the Jamie Oliver brand as well as Sainsbury's and Tesco.