Pork prices in South Africa threatened, FMD causing harm to pig industry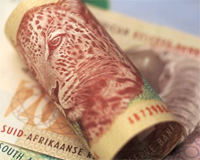 Due to an outbreak of Foot-and-Mouth disease in South Africa, pork prices are under threat.
The outbreak was reported to be present in the north of the country in northern Kwazulu-Natal, South Africa. The country has halted meat exports as well as live animals, harming the industry's prices.
On the 28 February, the Department of Agriculture, Forestry and Fisheries called for cattle, sheep and pigs etc. not be exported for a minimum of 90 days because 300 animals tested positive for foot-and-mouth disease.
In order to push for more consumption of pork meat, pork producers are seeking to run a marketing campaign.
Previously, it was estimated that the ban placed on all exports of cloven-hoof animal products could relay to costs as much as R2 billion (approximatley $143,923,073.59), according to ecomomists.