Pork consumption in Mexico grows despite H1N1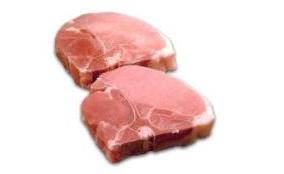 Pork consumption in Mexico is expected to rise this year despite the country being at the centre of the H1N1 outbreak earlier this year.
H1N1 has had "minimal" impact thanks to a government promotion campaign and an industry drive which has doled out thousands of free pork samples, a report by US officials says.
Consumption is expected to rise by 3.8% this year to 1.67m tonnes, the attaches said, defying the 4.4% drop which the US Department of Agriculture has pencilled in.
Pork producers had not escaped damage however, with the improvement also inspired by falling prices. The average price of a carcass in Mexico City in August was, at $0.024 a pound, 21% lower than a year before.
Imports had become increasingly competitive, with a "sufficient" global supply of pork, inspired in part by the impact of H1N1 fears on foreign pork markets, fostering a 12% rise in imports.
Mexico's exports, albeit only accounting for a small proportion of domestic pork production, were set to drop 5.5%. The report said that 2009 was "shaping up to be a difficult year for pork exports".