Pork Checkoff: Leading a world-class food industry vision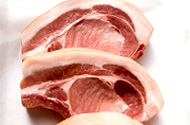 "Leading a world-class food industry – Responsible. Sustainable. Professional. Profitable." This is the new vision for the National Pork Board that was introduced to Pork Act Delegates at the National Pork Industry Forum March 4-6 in Kansas City, Mo. The vision statement comes from a strategic five-year plan developed by the National Pork Board.
The plan
"This new plan for the future of our pork industry was built by pork producers, for pork producers," said Tim Bierman, a Larrabee, Iowa, pork producer and president of the National Pork Board.© "Work on this plan began last year during some of the darkest days for U.S. pork producers since 1998, but the producer task force remained committed to building a plan that could help ensure a successful future."
©
Part of what it means to be a world-class pork industry includes:
• Being socially responsible in the production of food that feeds the world;
• Adopting production practices consistent with the pork industry's ethical principles that can be sustained long term;
• Demonstrating the industry's We Care philosophy by acting in a professional and competent manner at every level of the industry, from top meat-company executives to workers in the hog barns across America;
• Providing top-quality food products for consumers at a reasonable price that enables all industry participants to be profitable on a consistent basis.
©
"These points describe core industry values that all members of our industry should strive to implement on a daily basis," said Bierman.©©
©
Pork Act Delegates also received a preview of new efforts aimed to reposition pork with today's consumers.©
"Since 1987, The Other White Meat® campaign has been effective in changing consumers' perception of pork as a leaner choice," said Bierman.© "During 2010, the Pork Board will be testing potential new brand positions for pork that may be more effective in reaching today's consumers."
©
Brand position evaluation
To assist the National Pork Board in evaluating their brand position, Schafer Condon Carter, an agency with meat and commodity experience, has been hired following a competitive review of brand agencies.
In other business, the Pork Act Delegates voted on candidates for the National Pork Board to be forwarded for approval to the Secretary of Agriculture. In July, five Pork Board members will be appointed by the Secretary of Agriculture from the list of eight nominees elected by the delegates to serve 3-year terms. The delegates ranked the candidates in the following order:
©
• Julie Maschhoff, Carlyle, Ill.
• Everett Forkner, Richards, Mo.
• Henry Moore, Clinton, N.C.
• Derrick Sleezer, Cherokee, Iowa
• Craig Mensink, Preston, Minn.
• Wathina Luthi, Gage, Okla.
• Gregg Hora, Fort Dodge, Iowa
• Steve Wuergler, Drain, Ore.
©
Jim Fisher, a pork producer from Middletown, Mo.; and Kim Balfe, a pork producer from Waseca, Minn.; were elected to the Pork Board Nominating Committee.
©
©