Pork board addresses undercover videos in pig houses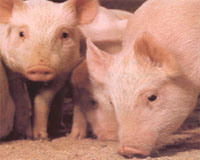 "What to do if animal activists enter your pig house?" That question was key in a seminar at the Pork Academy during the World Pork Expo, in Des Moines, Iowa, United States.
Pork producer Lynn Becker, from Fairmont, MN, explained that being prepared is probably the best thing any producer can do. He told the audience: "I know it's easy to sit there and think – it'll never happen to me. And then you get this phone call. It can happen to anyone, anytime. But here I stand."
With that last sentence he referred to his ability to overcome this crisis by addressing the problem. The video was shot at MowMar, in Bayard, Iowa, on a 6,000 sow farm, which had partly been acquired shortly before the video, by the Becker family. The video was released by animal welfare organisation PETA in September 2008 and made it into worldwide news.
The video was aimed against meatpacker Hormel, but had an effect on the whole industry.
Bottom line of Becker's story is: make sure there is proper crisis management, immediately respond, and take action.
Becker said: "You need to create a positive barn culture. This includes ethical principles, the PQA Plus programme and Transport Quality Assurance programme. You need to operate like you're on camera."
"Building alliances before you need them is essential," he added.
National Pork Board
Sherrie Niekamp, NPB, then introduced the various ways of help the National Pork Board can give – like e.g. how to do background checks on employees and how to introduce expectations to them.
Cindy Cunningham, vice president of communications of NPB added: "It is also relevant to think who's going to deal with contact with the media. In the past we had 24 hours to reply. News today, however, with the advent of Twitter and Facebook, happens immediately. Chances are that somebody else is going to report about you before you can do it – and probably it's not in a good manner. So you've got to be able to respond immediately."
Related websites:
• Hormel Foods
• World Pork Expo
• National Pork Board