Poland fears facing a new 'meat war' with Russia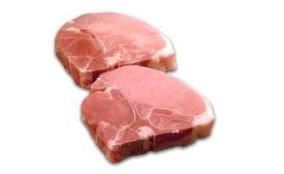 Russia may not exclude the introduction of yet another ban on Polish meat imports, in the case of its incompliance with Russian standards, according to Russian media.
By Evegen Vorotnikov
©
It is reported that at the end of September 2009 the Russian Federal Service for Veterinary and Phytosanitary Control Service (Rosselkhoznadzor) will hold a new inspection on some Polish livestock enterprises.
Also there is a possibility of conducting unscheduled inspections of individual Polish companies whose products are in demand in the Russian market. In addition, the Polish side has already presented to Rosselkhoznadzor the complete information about its meat safety system, which will be implemented in some of the Polish meat
processing plants.
Analysts say that Poland fears a repeat of the 2006-2007 situation when the violation of a certification regime led to the introduction of a ban on Polish meat exports to Russia.
Soon the conflict passed into a large-scale "meat war" between Russia and Poland, which resulted in the intervention of the European Commission. According to estimates, the amount of losses of Polish producers due to that ban exceeded 500 million euros, while the main reason for such actions was the political differences between the countries.