Pig Progress gets modern makeover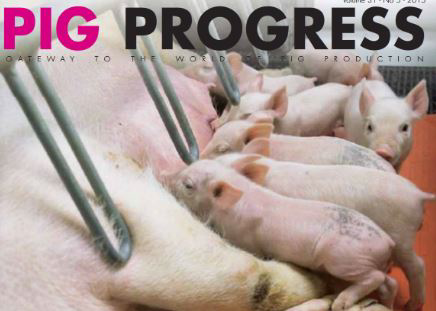 The latest edition of Pig Progress has been completely re-designed. Still the same magazine that brings you quality information from around the globe but with a modern and fresh look. Tell us what you think of it.
First of all, the design of the pages will better reflect the magazine's focus on high-quality articles as we have chosen for more space making it easier to read, for illustrations and better-quality figures, all to emphasise the character of the magazine.
In addition, the redesign gets the magazine in line with its sister titles World Poultry, All About Feed and Dairy Global.
So what can you find in this new issue?
In one way or another, a lot of articles are related to 'heat' in this issue. Both our farm visit and our interview takes you to tropical Asia. The farm visit takes a look on a farm in Cambodia, our interview introduces the president of the pork producers' association ProPork in the Philippines.
[([002_rb-image-1771046.jpeg]:inzetgroot)]
On top of that, several technical articles discuss how heat can impact pig production. This could relate to too much heat – heat stress, see pages 8-10, but also not enough heat might cause problems, for instance for the youngest piglets. How to prepare for that can be found on pages 30-31.
[([003_rb-image-1771043.jpeg]:inzetgroot)]
Getting plenty of sunlight is also responsible for sufficient vitamin D levels as the picture on page 26 shows, but with many pigs being kept indoors, this might not always be the case. The article, which starts on page 24, explains how to compensate with some dietary components.
[([004_rb-image-1771045.jpeg]:inzetgroot)]
Six pigs that will not suffer from a lack of sunlight however, are found on pages 18 and 19. They are meant to roam outdoors, helping locals to get rid of an invasive weed.
[([005_rb-image-1771044.jpeg]:inzetgroot)]
We are of course interested in hearing from you what you think of our new design. Please feel free to comment below or send me an e-mail at vincent.ter.beek@reedbusiness.nl.
Register or log in to view the latest issue of Pig Progress online now.