Philippines: Rising complaints over increased pork offal imports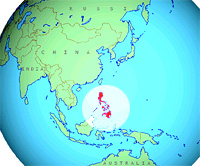 There have been complaints about the ever increasing amount of pork offal which is making its way into the Philippines. The Northern Luzon Hog Raisers Cooperative (NLHRC) stated that the importing of pork offal is a cover by meat importers to smuggle choice pork cuts into the country.
NLHRC chief Rosendo So said that "The customs personnel inspect just one out of every 10 refrigerated container vans. What if the other nine refrigerated container vans contain choice pork cuts?"
Apart from the concern regarding the choice cuts, on the other hand there is the problem that the offal is becoming a health safety issue.
Waste products
He added that most of the imported pork offal making its way to the Philippines is from the US and Canada where pork offal is regarded as waste products. So further said that "The trash of the United States and Canada is being dumped in the Philippines."
Health risk to public
"Imported pork offal is being sold in the wet markets. The safety of the meat is compromised when it goes through defrosting and freezing and defrosting again. This is where possible contamination of the offal may take place and risk the health of the consuming public," So said. There is also the issue that hog raisers in the country are finding that the huge amount of pork offal imports has created more competition.