Philippines: Pork shortage may be a reality during the festive season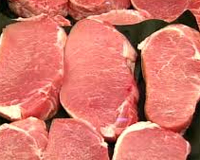 Since the Philippine government has made no attempt to issue permits to import pork parts and chicken leg quarters, there could be a pork and chicken shortage this festive season in the country, according to meat processors.
It has been reported that since 3 November this year, not all import clearances for pork and chicken have been released. The issue was taken up at the Department of Agriculture (DA) by Francisco Buencamino, executive director of Philippine Association of Meat Processors, and Jesus Cham, president of the Meat Importers and Traders Association. Because of this, an impact on the Christmas season may be seen, in terms of shortage of pork and chicken meat.
According to Cham, meat supply will become scarce if manufacturers compete with ordinary consumers in getting the produce of local hog farmers, which will relay to a higher pork prices.
Higher prices in January
He added that by not issuing import permits, a meat shortage as well as 5% – 10% higher prices of products with imported meat components will be experienced by January 2012.
The Agriculture Secretary Proceso Alcala, has been further urged by Buencamino to relook at its decision. The issue is currently still pending.