Philippines: Pork offal tariff under scrutiny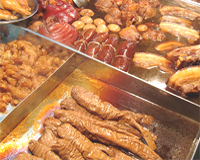 The Department of Agriculture (DA) in the Philippines have been urged by the Meat Importers and Traders Association (MITA) to have the tariff on pork offal remain the same. Jesus C. Cham, MITA president, has stated that increasing the duty on pork offals could relay an increase in processed food products.
The poor affected
According to Cham, poor locals will be affected the most if pork offal becomes pricier. He said poor locals, cannot afford fresh pork and chicken and instead rely on pork offal for their protein source, said a philstar.com report. Cham further added that imported pork offal costs only about $1 a kilo while fresh pork is around $4 a kilo and chicken $3 a kilo.
Increase in supply of pork offal
However, local hog growers have started complaining about the rise in the supply of pork offal, they have stated that it is competing with locally produced pork. The Philippines' major sources of pork offal are the United States and Canada.
The report further stated that the Philippines government does not limit the volume of offal that can enter the Philippines.