Pfizer picks Thailand as regional hub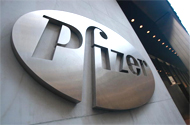 Pfizer picks Thailand as its regional operations hub for animal-health products in southeast Asia, capitalising on the region's fast-growing economies, says Juan Ramos Alaix, president, Pfizer animal health products, for reasons of "economic growth, growing animal-health business, best practices and talented people."
"It is these factors that will help drive our business here, as the Thai operation will become the springboard for Pfizer to this attractive market and throughout the region, for Pfizer's animal-health business which includes not only food animals, focusing on cows, pigs, poultry and fish, but also companion animals."
©
Pfizer is the world No 1 in animal health, reporting total sales of US$1.7 billion (Bt50.1 billion) in the first half of this year. Its products are manufactured in 16 plants throughout the US, European Union, Asia, Australia and New Zealand and distributed in 60 countries worldwide. Its business in Thailand has enjoyed double-digit growth this year, he says, adding that Pfizer's philosophy is "to try to develop not only innovative goods but also healthier products to ensure food safety for humans and longer life for pets."
©
©"As countries are imposing stringent restrictions regarding food safety, Pfizer has to focus on quality and work closely with its partners to ensure that its products serve market needs, provide more services and ensure our consumers on food safety," he says, spending $300 million annually on research and development, which ranks as its biggest expense for innovative products.
©
There are also additional budgets to encourage each market to develop innovative products to serve domestic demand. Big spending on research and development has allowed the company to produce a variety of animal-health products for many species of animals and their diseases.
©
"We can address the needs of our customers as we have specific solutions for each country in line with investment and development in each market. In southeast Asia, Pfizer is interested in investing in two great opportunity areas , poultry and aquaculture.. In India, we concentrate on research and development on pharmaceuticals and cows, while in Thailand the focus is on fish ," he says.
©
Arkhom Cheewakriengkrai, southeast Asia director of Pfizer Animal Health, said the company's primary investment in Thailand is in knowledge resources through qualified veterinarians, structuring operations into two separate, specialised units for food animals and companion animals.
©
The animal-health business environment in Thailand is very competitive. A number of major multinational companies are present in the Thai market and they are expanding fast to cover all species, he said.
As the new head of the business, Cheewakriengkrai is responsible for setting and managing strategic direction and performance in five countries -Thailand, Indonesia, Malaysia, the Philippines and Vietnam – with more than 180 veterinarians and employees under his leadership.
©
(By Joyce Rainat)
©