People: Wout Hoolboom manager technology at Fancom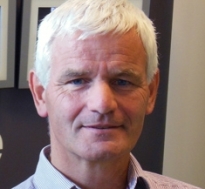 In July Wout Hoolboom will become the new manager technology at Fancom, replacing Chris van Erp.
Hoolboom will be responsible for the technology department, leading the research, knowledge, development, product and assembly sections.
Hoolboom has been with Fancom for 28 years, working in diverse capacities in development, contributing to the first Fancom poultry computer, the 3045.
Speaking on his new position, Hoolboom says,"I see this new position as interesting challenge, and an opportunity for contributing to Fancom's future development. I consider it important that we further expand our innovations and build on our good reputation as a reliable partner for modern stockherding."
Fancom, located in Panningen, the Netherlands, is a subsidiary of CTB Inc, a leader in the development, production and marketing of systems and solutions for the poultry, swine, and egg production and for the cereals industry.