PEOPLE: Topigs appoints new director, Asia Pacific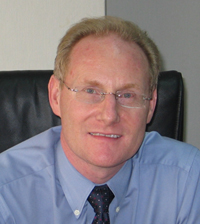 Topigs has announced the appointment of Glen Illing as regional director of Asia Pacific.
Illing (52) has a broad experience of the agriculture and aquaculture industries in the Asian region. He was CEO of SyAqua Group in Thailand and was active for pig breeding companies in Asia and other parts of the world in the past, giving him extensive knowledge of the pig industry.
Illing is very pleased to be joining the company. "I have accepted the challenge to spearhead a dramatic growth of Topigs in Asia Pacific and with the calibre of people, technologies and products of the company, I am sure the challenge will be both enjoyable and successful.''
Topigs CEO Martin Bijl states: "Glen Illing's specific experience and personal skills will help the company to build further on the strong foundation already established in Asia.''