PEOPLE: New CEO for Lohmann Animal Health International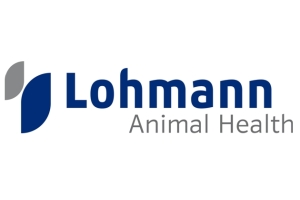 Dr Frank Sterner has been promoted to Chief Executive Officer (CEO) for Lohmann Animal Health International.
During his tenure as president, Sterner led a three-year, $19 million building expansion project that included new production, research and testing facilities that have led to technological advances in the poultry industry. In addition, the company recently purchased land for future expansion, which will produce additional jobs for the local community. Sterner played a key role in Lohmann Animal Health's transition to a new global look.
Sterner has been with Lohmann Animal Health International for the past four years, serving as president sinc e 2009. He joined the company in 2008 as vice president of Biotechnology.
"It has been very rewarding to be part of a successful and growing biotechnical company located in Maine that provides high quality products to improve animal health around the world," Sterner said.
The 26-year veteran of the poultry industry has held key management roles in animal health at Maine Biological Laboratories and several other large companies.
Sterner holds a PhD from the University of Wisconsin in Veterinary Virology. He earned an MBA from Salisbury State University, a subsidiary of University of Maryland.
Lohmann Animal Health is a worldwide manufacturer of feed additives and poultry vaccines. As a member of the PHW Group, the company employs more than 640 members of staff in Germany and in production sites and subsidiaries all over the world.
Related website:
• Lohmann Animal Health International