PEOPLE: Hamlet Protein – new manager appointed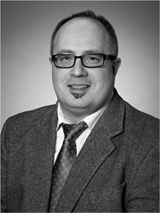 Effective as of 1 March Sandor Zsarnoczay will join Hamlet Protein responsible for ales and marketing for the CIS- and Balkan markets as well as the East- and Central Europe markets.
He will report to sales director Niels Otto Damholdt. Sandor joins the company from a similar position at Danisco Animal Nutrition. He holds a PhD in Swine Medication and Production from University of Minnesota, USA.
The company has stated that they are confident that with his strong background and experience in the animal feed business, he will contribute strongly to service the clients.