People: Danisco takes on new technical services manager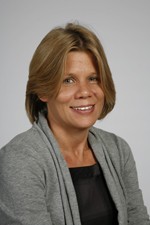 Dr. Gwendolyn Jones has recently been appointed as technical services manager USA, with Danisco Animal Nutrition. Based in Iowa, Jones will be responsible for the development and support of sales of Danisco's products in the swine industry.
She will be working throughout the Americas with a particular focus on the USA and Canada. Jones earned her Animal Science degree (BSc) from the University of Edinburgh, UK, and her doctorate (PhD) in Animal Nutrition from the University of Aberdeen, also in the UK. In addition to her qualifications, Jones has a background in sales, product management and providing technical advice to customers. Initially specializing in bioactive feed additives, Jones joined Danisco's global technical services department in 2009 to support worldwide sales of Danisco's range of enzymes, probiotics, essential oil compounds and betaine products.
Enthusiastic about her new role Jones said, "I am looking forward to spending time in the field with our customers, thoroughly understanding the challenges they are currently facing and likely to face in the future, so that we can work together to find solutions." Reporting to Janet Remus, director of regional research and technical services, who added "The appointment of Gwen to our technical team demonstrates Danisco's commitment to providing our customers with top level technical support."