People: Ceva appoints Director of new Swine unit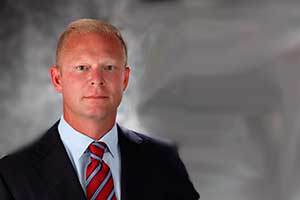 Ceva Animal Health has appointed Gary Robertson as Director of the newly formed swine business unit.
Robertson has more than 15 years of experience growing swine product portfolios for animal health companies. In his new role, he is charged with building Ceva's US swine division, which will include product development, sales, marketing and technical services.
Robertson has previously worked for Zoetis (formerly Pfizer Animal Health), Fort Dodge Animal Health and Boehringer Ingelheim Vetmedica, Inc. He earned his Bachelor of Science degree in animal science from Oklahoma State University and is a past recipient of the National Agri-Marketing Association's Professional Development Award of Excellence.
The company most recently launched its equine division and, with the additional expansion into swine, hopes to continue its strategic growth in the US animal health space.