People: BPEX appoints field trials coordinator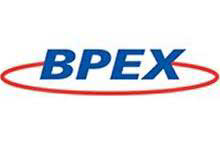 BPEX has appointed Dr Peter Dunne as a field trials coordinator. Dr Dunne will run field trials on a day-to-day basis and will be responsible for selecting trial locations – where the correct facilities exist.
BPEX is planning to carry out up to a dozen trials each year on topics put forward by the regional forums and the technical sub-group.
Peter comes from the University of Ireland in Dublin where he has been a lecturer. Before that he worked in both academia and industry for Teagasc and latterly as chief research specialist for ABP Foods.
Technical Innovation Manager Charlotte West said: "I am particularly pleased to welcome Peter because of his experience in designing and running trials. It means we will be able to get robust results which will be of great value to the industry.
"These trials will operate across the different areas of pig production and many will be focused on helping producers close the gap between ourselves and our main European competitors."