People: AB Vista welcomes new business manager in South East Asia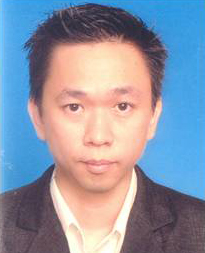 With a degree in Veterinary Medicine and extensive professional experience in the field of animal feed and nutrition, Dr Eric Tan couldn't be better qualified for his new role as business manager for AB Vista.
After graduating as a vet, Dr Tan worked for Cargill Feed Malaysia, where he applied his skills to feed formulation, nutritional solutions, farm technical consultancy and food safety management. He went on to join NutriAid as country manager for Malaysia, Indonesia and the Philippines.
At AB Vista, Dr Tan will oversee all aspects of AB Vista's commercial dealings in the South East Asia region – covering Malaysia, the Philippines, Indonesia and Vietnam. As Business Manager he will be based in Malaysia and report to Regional Sales Director, MY Tan.
MY Tan said: "I am delighted to welcome Dr Eric Tan to the AB Vista family. He brings exactly the right mixture of skills to our business, and I'm sure he'll make an important contribution to our success in the growing market of South East Asia."