Olmix Cambodia representative office opened in Cambodia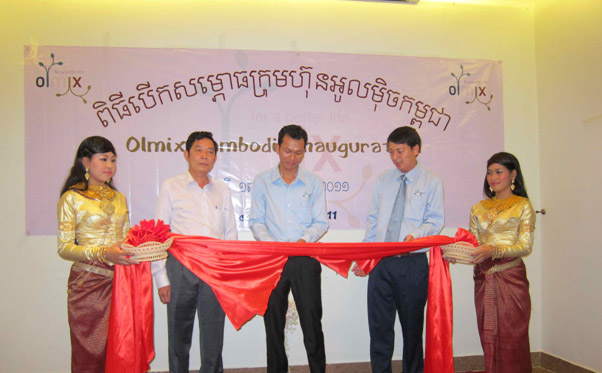 Earlier this month, Olmix opened a base an office base in Phnom Penh, Cambodia.
"Olmix have been doing business in Cambodia for several years," commented Trinh Quang Thanh, Olmix Asia Pacific manager.
"Given that it is one of our fastest growing markets the time was ripe to establish a base in Pnom Penh and our Cambodian base was officially opened on 17 Dec 2011"
Olmix, is specialist of natural solutions for health and nutrition of animals.