NZ: PRRS fears increased due to new pork import standards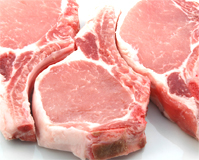 The High Court in New Zealand is permitting new health standards when it comes to pork meat imports. This has sparked The Pork Industry Board to appeal the High Court's decision – the board said that there will be a higher risk of bringing Porcine Reproductive and Respiratory Syndrome (PRRS) into the country.
There are concerns of importing infected meat, said NZPork, which have not been addressed. New Zealand imports about 45% of consumed pork meat. "This is not a trade matter," stated NZPork chairman Ian Cater.
"Pig meat imports from countries affected by PRRS have almost doubled since the rules requiring treatment of potentially infected meat were introduced in 2001."
He added, "The pig meat issue is yet a further example of loosening biosecurity controls by knowingly permitting an exotic, highly infectious organism to be released in New Zealand."
New Zealand allows imports from Canada, the EU, Mexico and the US.
Source: National Business Review