NPPC supports Mexico trucking coalition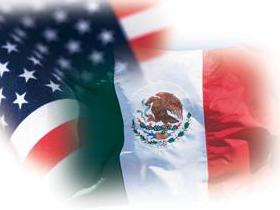 An ad hoc coalition, which includes the National Pork Producers Council and 140 other business, manufacturing, food and agricultural organisations, have sent a letter (below) to President Obama urging him to quickly resolve a dispute with Mexico over allowing its trucks to transport goods into the United States.
Mexican trucks now are prohibited from entering the United States despite a North American Free Trade Agreement provision that called for allowing them starting in December 1995 and a February 2001 NAFTA dispute-settlement panel ruling that excluding Mexican trucks violated US obligations under the trade deal. Mexico recently retaliated against a host of US goods, raising tariffs on a number of products.
"We need to get this trucking issue resolved," said NPPC President Don Butler, "because, although US pork products were not included on the retaliation list, they could be in the future, and, more importantly, our trading partners need assurance that the United States will live up its trade obligations."
Obama letter
Dear Mr. President,
Due to the termination of the US Department of Transportation's Cross Border Trucking Pilot Program with Mexico, the United States is now in violation of its bilateral trade obligations with Mexico on international trucking. On March 19, the Mexican government instituted retaliatory tariffs on $2.4 billion worth of US manufactured and agricultural exports. The undersigned agricultural, manufacturing and services companies and associations urge you to work expeditiously to resolve this dispute and ensure the United States is upholding its bilateral trade obligations with Mexico.
Mexico is a top market for US exports, providing millions of jobs to US workers. The retaliation is already impacting the ability of a broad range of US goods to compete in the Mexican market, from potatoes and sunscreen to paper and dishwashers. The retaliation measures have the potential to shut out the targeted US products providing an opportunity for our foreign competitors to fill that void and establish themselves as the significant suppliers to Mexico. Over $1.5 billion in US manufactured products and $900 million in US agriculture products are impacted by the retaliatory tariffs. The retaliation puts over 12,000 agricultural and 14,000 manufacturing jobs at risk.©
Mr. President, we strongly urge you to work with Congress and quickly resolve the Mexican trucking issue to end retaliatory tariffs. Until this issue is resolved, Mexico's retaliation will continue to economically harm US farmers, manufacturers and service providers and those who work in these industries. This is something our country cannot afford.©©©
Sincerely,
American Apparel & Footwear Association (AAFA)
American Chamber of Commerce of Mexico, A.C.
American Cotton Shippers Association
American Farm Bureau Federation
American Feed Industry Association
American Forest & Paper Association
American Frozen Food Institute
American Institute for International Steel
American Meat Institute
American Nursery & Landscape Association
American Peanut Council
American Peanut Product Manufacturers, Inc.
American Peanuts Shellers Association
American Seed Trade Association
American Soybean Association
Appleton
Apricot Producers of California
Archer Daniels Midland Company
Association of Equipment Manufacturers
Association of Home Appliance Manufacturers
Blue Diamond Growers
Bunge
Business Roundtable
California Agriculture Issues Forum
California Cherry Export Association
California Farm Bureau Federation
California Fig Advisory Board
California Grain and Feed Association
California Grape & Tree Fruit League
California Grape and Tree Fruit League
California League of Food Processors
California Pear Advisory Board
California Pear Growers
California Seed Association
California Strawberry Commission
California Table Grape Commission
California Tomato Growers Association
Campbell Soup Company
Cargill, Incorporated
Caterpillar
Chiquita Brands
Commodity Markets Council
ConAgra Foods, Inc.
Consumer Electronics Association
Continental Express, Inc.©
Corn Refiners Association
CropLife America
Distilled Spirits Council of the United States
Emergency Committee for American Trade (ECAT)
Fashion Accessories Shippers Association (FASA)
The Fertilizer Institute
Free Trade Alliance
Frozen Potato Products Institute
General Electric Company
General Mills, Inc.
Georgia Fruit and Vegetable Growers Association
Glanbia Foods
Grocery Manufacturers Association
Grower-Shipper Association of Central California
Grower-Shipper Association of Santa Barbara and San Luis Obispo Counties
Herbalife International of America, Inc.
Hormel Foods Corporation
International Dairy Foods Association
JR Simplot Company
Kraft Foods
Louis Dreyfus Commodities
'Magination Consulting International
Mars Incorporated
Mary Kay Inc.
National Association of Manufacturers
National Association of Wheat Growers
National Barley Grower's Association
National Beef Packing Company
National Cattlemen's Beef Association
National Chicken Council
National Christmas Tree Association
National Corn Growers Association
National Council of Farmer Cooperatives
National Electrical Manufacturers Association (NEMA)
National Foreign Trade Council
National Grain and Feed Association
National Grange
National Milk Producers Federation
National Oilseed Processors Association
National Pork Producers Council
National Potato Council
National Sorghum Producers
National Sunflower Association
National Turkey Federation
National Watermelon Association
Nisei Farmers League
North American Equipment Dealers Association
North American Millers' Association
Northwest Horticultural Council
Ocean Spray Cranberries, Inc.
Ohio Alliance for International Trade
Oregon Association of Nurseries
Pacific Egg and Poultry Association
Personal Care Products Council
Pet Food Institute
Plastic Express
The Procter & Gamble Company
Produce Marketing Association
Retail Industry Leaders Association (RILA)
Seaboard Foods LLC
Smithfield Foods
Sweetener Users Association
TBM Carriers, Inc
TechAmerica
Texas Citrus Mutual
Texas Vegetable Association
Travel Goods Association (TGA)
Truss World, Inc.
Tyson Foods
U.S. Grains Council
U.S. Apple Association
U.S. Association of Importers of Textiles and Apparel
U.S. Canola Association
U.S. Chamber of Commerce
U.S. Meat Export Federation
U.S. Premium Beef
U.S. Wheat Associates
Unilever United States
United Egg Association
United Egg Producers
United Fresh Produce Association
United States – Mexico Chamber of Commerce
United States Council for International Business
United States Dry Bean Council
US Dairy Export Council
US Hides, Skins and Leather Association
US Rice Producers Association
USA Dry Pea and Lentil Council
USA Poultry & Egg Export Council
USA Rice Federation
Ventura County Agricultural Association
Wal-Mart Stores, Inc.
Western Growers Association
Western Peanut Growers Association
Western United Dairymen
Wine Institute
Cc: Secretary Ray LaHood, U.S. Department of Transportation
Cc: Ambassador Ron Kirk, U.S. Trade Representative
Related website

• NPPC©
©