Now Online: Pig Progress goes to all corners of the world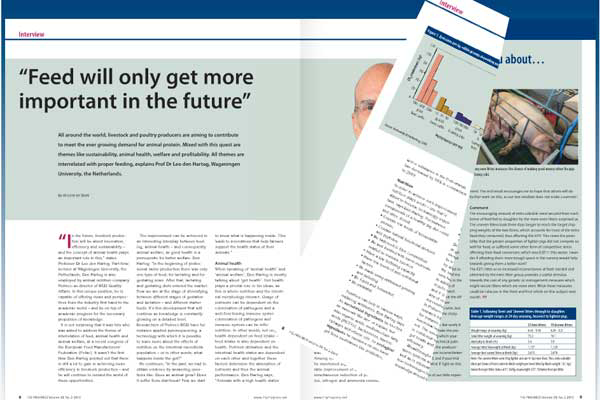 Pig Progress 29.02 once again takes you to all corners of the world with features from the US, Brazil and Russia. In Brazil, the agricultural cooperative Castrolanda was visited, which had just built a new breeding farm for all its members. The effect was a growing output of pork produced of 50%.
The visions of the future discusses the environmentally friendly Green Swine Barn from the University of Minnesota. In Russia, an analysis is made of the African Swine Fever situation.

Other topics include an interview with Prof Leo den Hartog, Wageningen University and Nutreco, on the future feed situation.