Novus receives Innovation Award for prebiotic product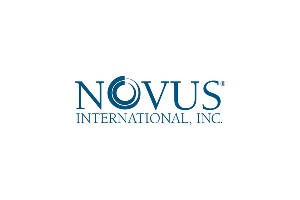 Novus International, Inc. has been selected to receive the 2012 North American new product Innovation Award in Prebiotics for Previda.
The award is presented by Frost & Sullivan, a 50-year old global research organisation of 1,800 analysts and consultants who monitor more than 300 industries and 250,000 companies.
"Novus is proud to receive such a prestigious award from Frost & Sullivan," stated Thad Simons, President and CEO, at Novus.
Frost & Sullivan's selection of Previda was the result of a decision support matrix comprised of five criteria, including:
Innovative element of the product,
Leverage of leading-edge technologies,
Value added features/benefits,
Increased customer ROI, and
Customer acquisition/penetration potential.
Frost & Sullivan concluded that Previda was truly an innovative product with immense market penetration potential.
Previda is a prebiotic comprised of an all-natural, hemicellulose extract that promotes intestinal health for a variety of species.
The product contains a high level of soluble dietary fibre in the form of specific oligosaccharides, which have been shown to provide compelling digestive health benefits.
Studies suggest the prebiotic impacts gut microflora and significantly improves immune response leading to healthier, more resilient livestock.
Wood basis
Previda was discovered by research scientists at Temple-Inland, a wood products company. After Temple-Inland assessed the nutritional profile and health benefits of the product, they reached out to Novus for its expertise in developing animal health and nutrition solutions. Novus has the exclusive global marketing and distribution rights for the prebiotic.
"Preliminary studies indicate that Previda promises to be a prebiotic with increasing health and nutrition benefits for all livestock," said Ted Toburen, Senior Director Therapeutic Nutrition Solutions, at Novus.
"We're excited about offering another solution to our livestock customers in helping them optimise the health of their animals."
For more information visit Novus Interantional