Novel swine-origin influenza A H3N2 cases linked to county fair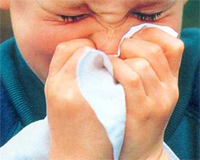 The Pennsylvania Departments of Health and Agriculture announced three cases of a novel influenza A virus have been identified, and are now linked to an agricultural fair in southwestern Pennsylvania.
The first individual to become ill, announced in an earlier news item, has fully recovered from the illness. Two other individuals, confirmed ill over the weekend, are recovering. All three are children who reported attending the Washington County Agricultural Fair the week of 13-20 Aug 2011.
The cases in Pennsylvania are similar to previous, rare human infections with swine-origin H3N2 viruses, but are unique in that they contain a genetic component of the H1N1 virus.
Transmission
A continuing investigation, which is being jointly undertaken by the Departments of Health and Agriculture, as well as the Centers for Disease Control and Prevention (CDC), has not yet uncovered how the illness was transmitted to the three individuals. However, no additional human infections with this virus have been identified to date.
Symptoms would be similar to that of seasonal influenza, and would include fever, lethargy (extreme tiredness), lack of appetite and coughing. Other influenza symptoms may include a runny nose, sore throat, eye irritation, nausea, vomiting and diarrhea.
The Department of Health (DOH) and the CDC are conducting increased surveillance and tracking in southwestern Pennsylvania, as well as setting up informational booths about influenza at agricultural fairs, while Department of Agriculture is continuing with monitoring the health of animals at all exhibitions.
One more victim previously reported on was found in Indiana. This five year old boy also made a full recovery.
Related websites:
• Centers for Disease Control