No pig racing this year at US farm fair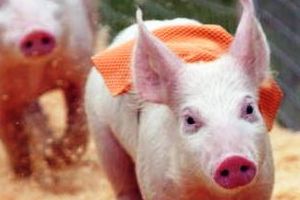 Swine influenza is making organizers of county fairs take preventative measures.
On New York's Staten Island organisers of the Richmond County Fair are forgoing their traditional pig races in response to a new swine flu strain. Instead, the fair's organisers will replace the pig racing with dogs running down an elevated plank and diving into the water.
The Centers for Disease Control and Prevention have said the new swine flu strain is relatively mild. Some cases have been linked to fairs, so the health organization has encouraged people not to pet pigs.
Source: Staten Island Advance