New Zealand: Pork industry pushes to stop the import of uncooked pork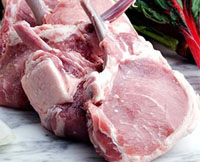 The pork industry in New Zealand is causing a stir by challenging revised import health standards that were issued by the Ministry of Agriculture in April this year.
New Zealand Pork is pushing to stop the import of uncooked pork imports into New Zealand.
The Ministry of Agriculture and Forestry (MAF) issued new standards two years ago, which permit raw pork imports into the country, ever since then the industry has been fighting to get this issue changed.
PRRS an issue
The pork industry says that there is concern over the risk of Porcine Reproductive & Respiratory Syndrome (PRRS) from countries. However, MAF has stated that the revised conditions eliminates the risks of the PRRS virus getting into the country.
In July political parties teamed up in New Zealand against the government, as pig farmers fear PRRS as a result of relaxed import standards. Green Party MP Sue Kedgley stated that "Potentially allowing a devastating pig disease into New Zealand that could wipe out our pig industry is absolutely ludicrous and bizarre, frankly."
While Former ACT leader Rodney Hide said that the permittance of raw pork meat into the country "would seem a terrible mistake."
New Zealand Pork wants to review MAF's decision in a High Court. A two-day High Court will commence this week.