New Chair for Canadian Pork Council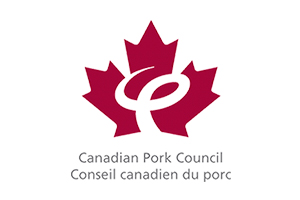 Rick Bergmann, a hog producer from Steinbach, Manitoba, has been appointed the new Chair of the Canadian Pork Council (CPC). He oultines his plans for his time as Chair.
Bergmann intends to use his time as CPC's Chair to further strengthen the pork industry by working with Canadian producers, provincial and federal governments and industry partners.
Bergmann's plans during his CPC chairmanship
focus on four Pillars of Success̶Industry Integrity, Competitiveness, Market Penetration and Industry Leadership. These pillars address the industry's economic circumstances, performance and societal pressures. Synchronizing the pillars will move Canadian hog producers towards long-term success
strengthen the industry value chain with the goal of increasing hog farm cash receipts
encourage activities that would help to eliminate or reduce unnecessary regulatory divergences between Canada and the integrated North American hog industry
support the federal government's efforts to finalise the Trans-Pacific Partnership negotiations and initiating a Bilateral Economic Partnership agreement with Japan due to the long term potential of these agreements for the pork industry
create the environment for producers to take advantage of the great opportunities that exist in the long-term for increased sales of pork in the Asia-Pacific region and the European Union, as well as in Latin America and Eastern Europe.
Other new CPC board memebers
Bergmann, a representative of Manitoba Pork Council, is joined by two other newly elected executive officers, consisting of 1st Vice-President, Bill Wymenga from Ontario Pork and 2nd Vice-President, Frank Novak from Alberta Pork.
The CPC serves as the national voice for hog producers in Canada. A federation of nine provincial pork industry associations, our organization's purpose is to play a leadership role in achieving and maintaining a dynamic and prosperous Canadian pork sector.