Nedap introduces test farm sow unit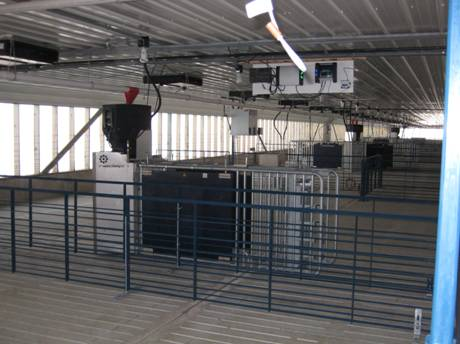 Nedap Agri, has started up the first half of a 6000 sow unit in Carthage, Illinois, USA. In static groups of 56 with 1 Nedap Velos Electronic Sow Feeding (ESF), the batches of gilts are being introduced and breeding has started.
The ESF system can provide individual feeding of two feed types to the gestating sows. The occurrence of returning sows is detected trough the heat detector, providing attention and marking of any sows returning into heat.
The IP-based Velos platform enables the farm management a continuous, direct insight into the proceedings at farm level from any location.
After the starting up of this commercial test farm, basic research will be conducted to provide the US pork industry with ongoing practical application knowledge on group housing sows.
Related Website
•
Nedap
Subscribe here to the free Pig Progress newsletter