More jailed over illegal clenbuterol-tainted pork in China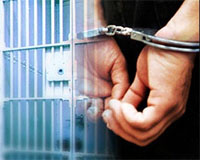 It has been reported that an additional seven people were sentenced in reference to the clenbuterol tainted pork scandal which occurred recently. China's Henan Province handed down sentences to the seven people ranging from 1 to 10 years. They were said to have sold the illegal pig feed additive clenbuterol to farmers since 2009.
In addition, the sentenced were also slapped with fines amounting between 1,000 yuan ($156) to 28,000 yuan ($4,377).
Initial arrests
In previous arrests at the end of July, five people who received sentences by the Chinese court are clenbuterol producer, Liu Xiang, who was handed a death sentence with a two-year reprieve. His wife, Liu Honglin, who was found to be an accomplice, was sentenced to nine years for buying raw materials he used in making the pig feed additive. Xi Zhongjie was sentenced to life in prison. Xiao Bing to 15 years and Chen Yuwei to 14 years. Also, three former food safety officials were sentenced for 5 – 6 years for dereliction of duty.
Clenbuterol is harmful to humans, promotes lean meat in pig production and reels in higher pig meat prices in China. The additive also allows meat to get to market sooner.
China has been in the spotlight before regarding tainted pork meat – in March this year it was found that Jiyuan Shuanghui, a subsidiary company of Shuagnhui Group, used clenbuterol tainted-pork. Many retailers as a result recalled products affiliated with the subsidiary. Wan Long, chairman of the board at Shuanghui Group, has apologised to consumers on behalf of the company.