Mexico lifts tariffs on pork and other products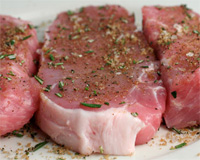 Mexico has lifted tariffs on pork and other products now that the long-stalled pilot cross-border trucking program is under way.
The first Mexican truck to deliver goods in the U.S. under the program was scheduled to enter the country shortly after midday 21 Oct.
President Barack Obama and Mexican President Felipe Calderon reached an agreement in March that resulted in a 50 percent reduction in the duties. Now, with the first truck moving across the border, duties on pork and pork skins are completely eliminated.
"This is a great victory for the U.S. meat and poultry industry," said AMI President and CEO J. Patrick Boyle. "Mexico is a vital trading partner and this pilot program will allow U.S. pork producers and producers of other products affected by the retaliatory tariffs to regain their competitive positions and market shares in Mexico and recover jobs lost because of the decline in exports."
AMI filed comments in support of the pilot program in May. To view these comments, click here