Mexico free of Classical Swine Fever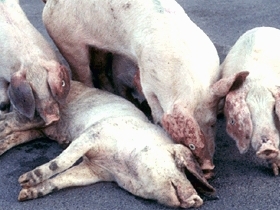 Officials in Mexico have declared the three remaining states free of Classical Swine Fever. With this declaration, Mexico's Secretariat of Agriculture, Livestock, Rural Development, Fishery and Food considers the entire country now officially free of this disease.
Epidemiology sampling took place on 100% of all commercial hog farms and a representative sample of the backyard production. The Mexican government says these surveillance activities confirmed the absence of the CSF etiological agent.©
Meanwhile, the Mexican Government and NPPC have been working on developing new export markets for Mexican pork products. With this new status the country hopes to gain greater access to international markets, including the United States, for its pork and pork products.