Marketing manager joins AB Vista in Asia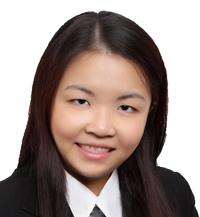 AB Vista's Asia Pacific team has welcomed a new marketing and customer support manager on board in Singapore.
With a unique combination of media, research, sales and marketing experience in the field of livestock feed, Elaine Chia is perfectly qualified for the role, reporting to regional sales director MY Tan.
Chia joins AB Vista from eFeedLink Pte Ltd, where as general manager she led an international team – coordinating editorial, research, marketing and sales activities. She is also currently the branch secretary of the World Poultry Science Association (WPSA) in Singapore.
At AB Vista Elaine will not only be responsible for developing and managing all marketing communication in Asia Pacific, but also for supporting customers and distributors across the region.
MY Tan said: "I have worked with Chia before, in my role as Treasurer of WPSA in Singapore, and am delighted to welcome her to AB Vista. With her capabilities and marketing talents, we look forward to the improvements she is sure to bring to our marketing activities and for our customers in Asia Pacific."