Malaysian pig industry remains defiant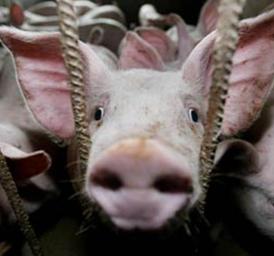 The deadline has passes, however, pig farmers and butchers have yet to sign the new loyalty pledge banning them from using beta-agonist on livestock.
Matters still need to be resolved as farmers are not content with certain wordings in the document. Butchers and pork sellers are also included into the matter even though they have no business feeding pigs.

Datuk Seri Dr Chua Soi Lek, Malaysia Health Minister, had asked them to sign the loyalty pledge by the end of January.

The Federation of Livestock Farmers Associations of Malaysia pig unit chairman, Tung Hong Chai, could not say which words in the document the farmers were not happy with.
According to Chai, all problems could be solved after meeting with the Veterinary Services Department (VSD) and Deputy Agriculture and Agro-based Industries Minister, Datuk Mah Siew Keong.

Malaysian Pork Sellers Association chairman, Goh Chui Lai, said the 3,000 association members were not told earlier about signing the loyalty pledge and had refused to do so.
VSD director for public health Dr Muhmad Kamarulzaman Muhmad Sarif expressed surprise that butchers did not know that they, too, had to sign the loyalty pledge. He said all those involved in transporting the pigs from the farms to the slaughterhouses had to sign the loyalty pledge.

"The retailers who take the pork from slaughterhouses to be sold to consumers must get a receipt from the butcher stating which farm the pig was from so that contaminated meat can be traced," he said.

Related links:
Related articles: