Making farmers proud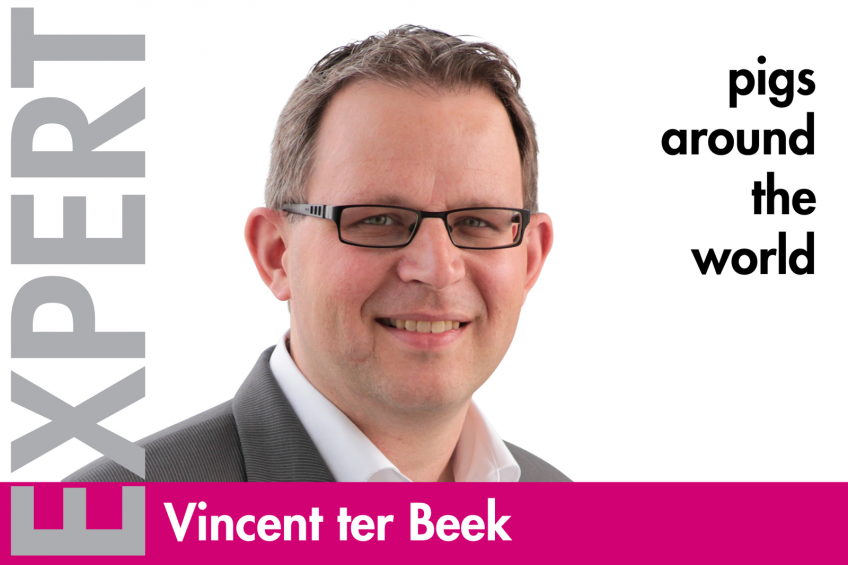 Last week Thursday I had the great honour of handing over the trophy of 'Pig Farmer of the Year 2015' to the United Kingdom's best pig farmer.
At a special gala event in a five-star venue in London, UK, Pig Progress' sister title Farmers Weekly – the UK's leading agricultural title – awarded a wide range of agricultural specialists, from dairy to sheep farmer of the year, and from the year's best contractor to most sustainable farmer of the year.
1,100 attendants from the UK
The event attracted a whopping 1,100 attendants from all over Great Britain, all wearing black tie or evening dress, who excitingly went over their exquisite dinner before in each category winners were revealed. When all the awarding was done – close to midnight – the crowds danced the night away.
Although Farmers Weekly's award ceremony has been a successful happening for many years, for me it was the first time to attend. Enquiring left and right, I realised I wasn't the only one to be amazed.
A once in a lifetime experience
Even stronger – several delegates had never made it to London before, and quite frankly, some admitted they couldn't wait to get back to the countryside again. But while they were there, in the UK's capital, it was considered to be a once in a lifetime experience, an opportunity too good to miss. And who knows, they'd be carrying that trophy back home.
One category after the other was presented, introduced by well-known British TV presenter Hugh Dennis. When revealed, the winners' pride was often enchanting – some were literally on cloud nine, beaming at the audience while being awarded, photographed, applauded and admired by a full house.
[([002_rb-image-2697028.jpeg]:inzetgroot)]
Vincent ter Beek, editor Pig Progress; Rachael Bright, Pig Farmer of the Year 2015; Karl Schneider, editor Farmers Weekly; Hugh Dennis.
Pig Farmer of the Year 2015
So was also the reaction of Rachael Bright, this year's Pig Farmer of the Year, after I had opened the golden envelope with her name on it. Soon, Pig Progress shall report more about her farm, but Farmers Weekly offers a nice first insight into her Oak View Farm in Honiton, Devon, in the west of the UK.
My take-home message?
The trusted stables, between the animals or on the fields – that might be where all of these hard-working people belong, that is where each of the participant's hearts is. Working hard for their farm to get the best results out of their land and animals, many farmers usually prefer to shun the spotlights. Deep inside, however, there is a strong passionate flame for their business, for their farm, for their animals.
Appealing to a flame
Sometimes it takes a big event in a big city to appeal to that flame. To make it surface. To reveal the pride. To remind everyone that farmers are there and that they're doing a great job.
Now what can be wrong with that?