LILLY PORK: Alberta, Canada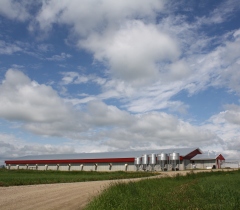 Producing finishers across the border sometimes comes with a lot of advantages. Canadian pork producer Rod Weenink, from Lacombe, Alberta, found himself a more cost-effective way of doing business by relocating his finisher sites to the United States – with a welfare bonus as a consequence.
Read more about this farm visit in Pig Progress 27.09.