Latest issue of Pig Progress now online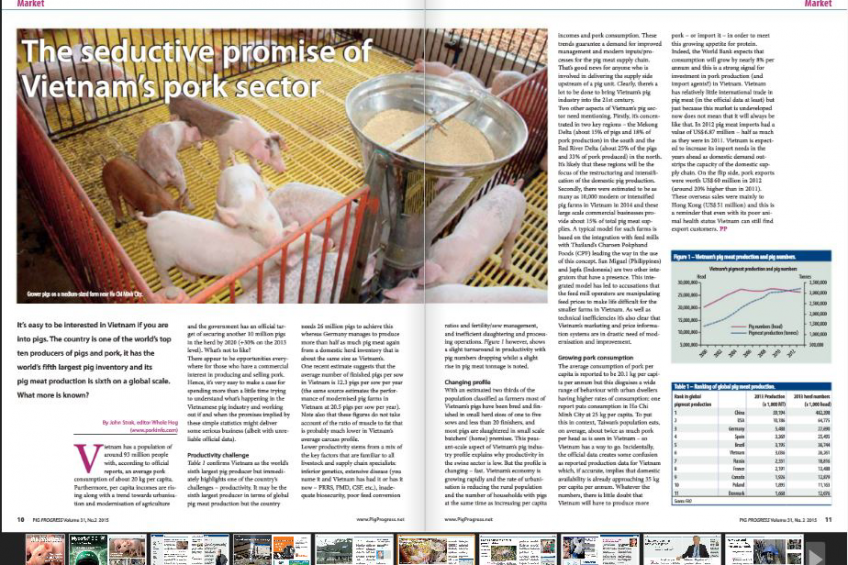 This issue takes you to a boar only farm in Janzé, France where the only females you will find are in the laboratory testing and analysing, also covered in this issue is how natural antioxidants can help piglets through the weaning process and an interview with Mike McAuliffe who set up the Truly Irish initiative because of his passion for high quality 'home-grown' Irish pork, find out the reason behind this venture.
Pig Progress also takes a look at China's battle to control pseudorabies. Many swine producing countries have eradicated the presence of pseudorabies also known as Aujeszky's Disease, China on the other hand has experienced an unprecedented outbreak since 2011.
Significant acquisitions made by Elanco
Elanco Animal Health has drawn global attention by a series of acquisitions in the recent years. The company follows its own animal health-driven course to be able to deal with the 21st century challenges explains Dr Ramiro Cabrel.
[([002_rb-image-1722426.jpeg]:inzetgroot)]
Seductive promise of Vietnam's pork sector
It's easy to be interested in Vietnam if you are into pigs, as one of the world's top ten producers of pigs and pork, it has the fifth largest pig inventory in the world. Find out more on this pig loving country on page 10.
[([003_rb-image-1722427.jpeg]:inzetgroot)]
Other articles featured in this issue
Effects of zinc oxide on intestinal microbiota
Degrading mycotoxins and the effects on a pig's gut
How butyrate can help combat PED
To read the full magazine, click here. Not registered yet, its free and only takes a minute.