Latest book on gestating and lactating sows published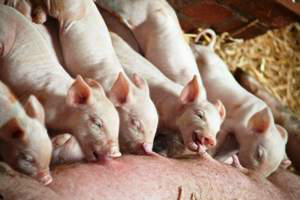 A new book has recently been published by Wageningen Academic Publishers on gestating and lactating sows, which brings us up to date in current knowledge. The last book on this topic was published 15 years ago.
The book covers new and important topics such as conditioning of gilts for optimal reproductive performance, feeding high fibre diets to gestating sows and providing various fat sources in gestation and lactation.
It also describes several key success factors to group-housing systems in gestation, which is a must due to the current move towards group-housing. A new concept of transition feeding for sows is also discussed, as well as the factors involved in mammary development of gilts and sows, both of which are instrumental for maximum colostrum and/or milk yields.
Updates on must-have topics, such as amino acid and energy requirements of sows, colostrum and milk yield and composition, and sow health are also provided. The subjects in this book will assist animal scientists, nutritionists, veterinarians and swine producers in learning the most recent information on relevant and current topics affecting sow production. The content and open access chapters are available to view online. The opportunity to purchase it as an e-book is also available.