JSR: New 900 sow joint venture in China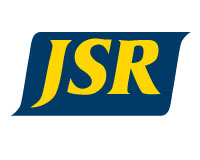 A lavish ceremony, attended by over 150 dignitaries, celebrated the opening of The Hubei Liangyou JSR Breeding Limited, a new Chinese joint venture between JSR Genetics and state-owned Hubei Liangyou Livestock & Poultry Company on the 18th of October, 2011.
The pig farm, built on a Greenfield site ,located in the Xiangyang region of Hubei, will house a 900 sow high health JSR nucleus herd, and marks a major step forward for JSR who have increasingly targeted China for its exceptional growth potential.
Among those attending the ceremony, were Mr Li Shenghong, Chairman of HBCOF, Mr Zhou Xianwang, Head of the Provincial Bureau of Commerce and the Mayor of Xiagyang, Bie Bixiong.
Present for JSR were Chairman Tim Rymer – a board member of
The Hubei Liangyou JSR Breeding Limited – International Sales Director, Paul Anderson and Chinese Sales Specialist, Yolanda Hou. Mr Rymer, whose wife
Zoë accompanied him to the ceremony, gave an opening address expressing his confidence that the two teams, the investment in new technology and the growing Chinese market would ensure great success.
"Establishing a nucleus herd here, with the support of a state owned company, is a tremendous achievement for JSR," confirms Paul Anderson. "China is a rapidly expanding market, already home to half the world's pigs and the Hubei Province itself is the country's third largest pig producing area."
Built on a 66 hectare greenfield site the unit has provided an ideal opportunity for incorporating the latest technology and biosecurity and JSR consultant, Simon Grey, worked closely with the Chinese team in its design and construction.
Final selection of breeding stock is taking place. A team of four, headed by genetics expert Professor Jiang Siwen, will visit JSR in November to view the animals, examine pedigrees and the EBV's (estimated breeding values).
Nine members of the Hubei team have already visited JSR in the UK, spending three months in nucleus herd training and learning how to get the best out of JSR genetics. With the pigs planned to be shipped on the 30th November, the Chinese team will then be closely supported by regular on-site visits from JSR International Pig Specialists to monitor and advise on progress.
"It is a very thorough process," confirms Mr Anderson. "We are recommending a nucleus herd based on JSR Genepacker GGP Gilts – large white and landrace – and JSR Geneconverter Boars, the 500 and 700. We believe this specification will meet Chinese regulations for nucleus herds and provide the lean, lower fat, feed efficient pigs that the Hubei market requires."
"JSR have been our ideal choice of partner," said Mr Li Shenghong, "in that they can provide the world class genetics we need to match our investment in this highly advanced unit. They can also bring a level of support and technical back-up that we feel will ensure the continuing success of this venture in the future."