Ireland: Pig meat traceability scheme criticised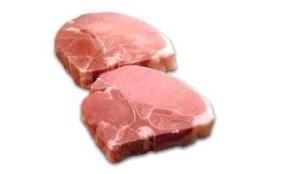 A report on the dioxin contamination of Irish pork last December has found that the current pig meat traceability system is not working and an improved method should be vigorously pursued.
The report from Joint Oireachtas Committee on Agriculture criticised the traceability system in place in December last when Ireland's total pork output was recalled.
The report found an effective traceability scheme would have prevented all pork being recalled and urged the processors to set up a pilot programme to give full traceability at factory level. The committee has called for the setting-up of a single agency for food as well as animal feed. It says that a full traceability of batches at slaughter should be introduced.
"The Committee believes, regrettably, that failure to have an effective traceability regime means the Irish taxpayer may end up paying financial aid to processors for non-Irish pork," it said.
"Less than 10% of pork products were potentially affected by the contaminated feed. However, because of the absence of a forensic traceability regime 100% of products had to be recalled. This is likely to cost the Irish taxpayer hundreds of millions in compensation payouts," said Deputy Johnny Brady, the committee chairman.
The report says the Food Safety Authority should not be amalgamated with two other bodies as proposed because of its important role in maintaining consumer confidence. The Irish Farmers Association said it was disappointed the Committee did not call for "Country of Origin" labelling as processors could package and label product to mislead consumers.